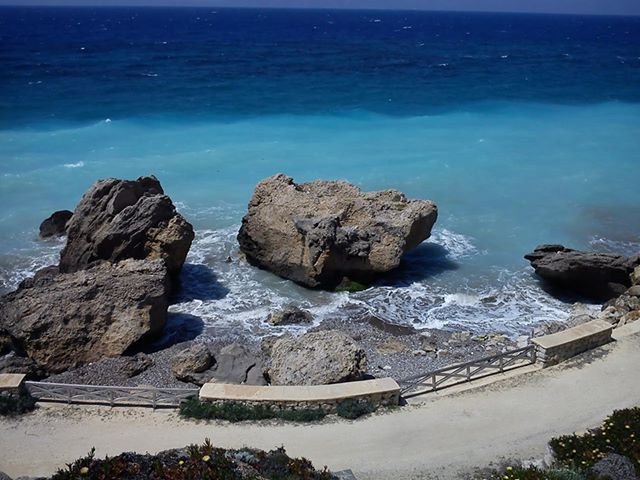 Rhodes Horizon (Kato Petres)
The trail begins at the southern end of the beach Psaropoula at the entrance to the city of Rhodes and ends at the northern end of the bay of Ialysos where the Kritika village starts.
After walking in the sand 300 meters begins the path that is earthy, with a small stones in some spots. Length is approximately 1800 meters and a width of 2.5 meters. The sea lies to the west and on the east rises a steep slope. Throughout the route there are stone benches and small auditoriums where one can relax and enjoy the cool sea breeze and the sunset. Also there are steps that lead to non-organized beach though mostly rocky, ideal for swimming. Some other steps leading to the main road along the trail.
​The trail is well organized, with elegant stone walls and wooden railings that protect the stroller from any danger. It offers a view of the blue sea and sky that calms and smoothes. It is of slight difficulty one returns the same route also from the main road.