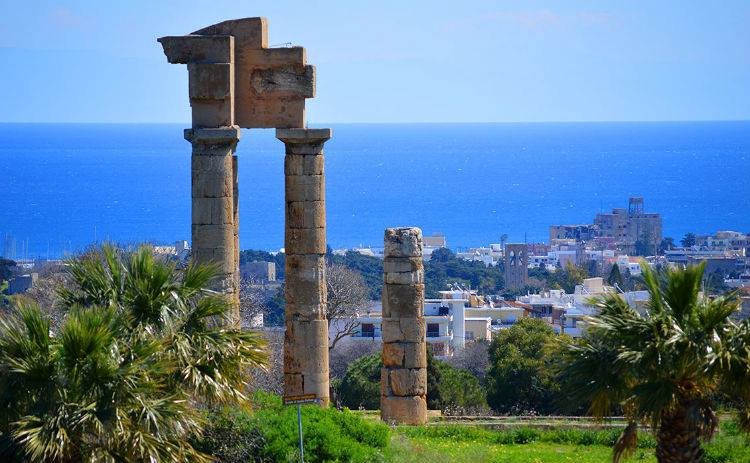 Acropolis Of Rhodes - Monte Smith
Acropolis of Rhodes: In the past the Acropolis of Rhodes overlooked the western part of the city. It was not Unlike most other ancient acropolis, this one wasn't fortified. The Acropolis of Rhodes was replete with Sanctuaries, huge temple premises and public buildings. The buildings were strategically built on precipitous terraces that were ably supported by impregnable walls. The Acropolis of Rhodes is one of the finest specimens of Hellenic style of architecture that blended harmoniously with the surrounding environment.
See the ancient sites of the Temple of Athena Polias and Zeus Polieus, Nymphaia, the Odeon, theTemple of Pythian Apollo, the Stoa Building, Artemision, the Stadium, the Gymnasium and the Library.